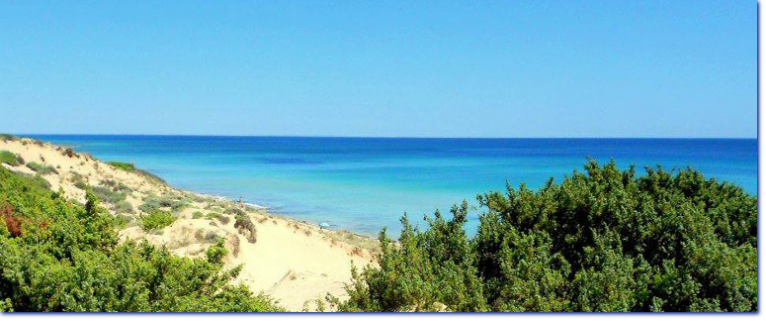 *the naturism is not yet been officially authorized, but it is practised habitually for over thirty years.







Maruggio, the town of Salento that hosts us, is a small rural village, once property of the chivalric order of the Templar Knights before, and Malta Knights after, with a lovely historic village center dating back to the Medieval Age.
Its coastline, with the small fishing village of Campomarino in the centre, is oriented towards the south, on the sea often defined as Caribbean for its transparency and color and extends for 9 km, alternating long golden sandy beaches with stretches of cliff, all dominated by the characteristic dunes , with the typical Mediterranean flora and its penetrating fragrances.


One of the hot spots of gay life is the Commenda and D'Ayala beachs: about 1 km of sand and dunes protected by a big private pinewood that makes the access to the beach difficult to families with children, reason why it is the uncontested realm of nudists* and LGBTI+ people.


Lately the number of LGBTI+ tourists in Campomarino has been constantly increasing, thanks to the beauty of the beaches

and the sea, to the welcoming and friendly locals and to the excellent food and wines (we are in the area of production of Primitivo and Negroamaro wines). Besides, the well-known friendly hospitality and the relaxing and quiet atmosphere

of the area, make it one of the most promising LGBTI+ destinations in Apulia.